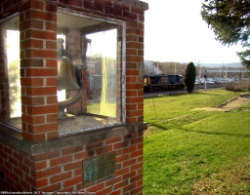 Welcome to the RRPictureArchives.NET contributor site of Reuben Moss.

Welcome to my RRPictureArchives collection. While I spotlight a lot of my personal favorites on my own website, there are many photographs I take that I would consider 'runners up' or worthy of posting for historical value, so those you will find here.

Some of my images are available for order as prints from my website, Reuben Moss Photography, and if you see an image here you would like, you may search for it there or contact me at RMossPhotos (at) Gmail.com


You may browse my collection of pictures via the menu located on the left hand side of the page. I hope you enjoy the collection and thanks for stopping by!
Note: This site is best viewed in Internet Explorer 6.0 or above.
Select one of the links from the menu on the left to begin browsing the collection.